Alm Family Website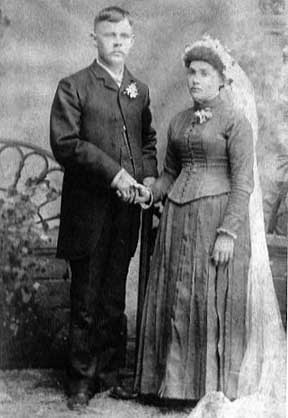 Hans and Anne
Wedding Photo
1890
Family News and Information
for the descendants of
Hans O. Alm
(1864-1931)
and
Anne I. Kanten
(1872-1957)
of
Binford, North Dakota

Returning Visitor?
Last update July 24, 2016
To search the site for a specific word or phrase
Use our Search Box!

Table of Contents
Links to pages on this website are always listed in bold type
Links to other websites are presented in regular type and always open in a new window
| | |
| --- | --- |
| | Click on photos identified with this icon for a full-sized image in a new window |

You are visitor number
This website opened in January 1998
Today's visitors automatically added to our map

Map installed 12 Aug 2007


"Wedding Day at Troldhaugen" courtesy


Learn more about Edvard Grieg, Norway's greatest composer


This website includes documents presented in pdf format (portable document format).
You may already have the special page viewer required for these pages.
If not, click on the icon above to visit the Adobe website
and download a free copy of Adobe Acrobat Reader.

This website is maintained by A Sladky of Minnesota

Click here to submit your web site to 500+ search engines for FREE!

Copyright 1998-2017 Hans O. Alm Family
All Rights Reserved