Binford's 1915 Girl's Basketball Team
Among the talented women who played on Binford's basketball team were Hazel Maurer, who would marry Oscar Alm, and Julia Alm. They are pictured here (with Hazel holding the team basketball, dated 1915).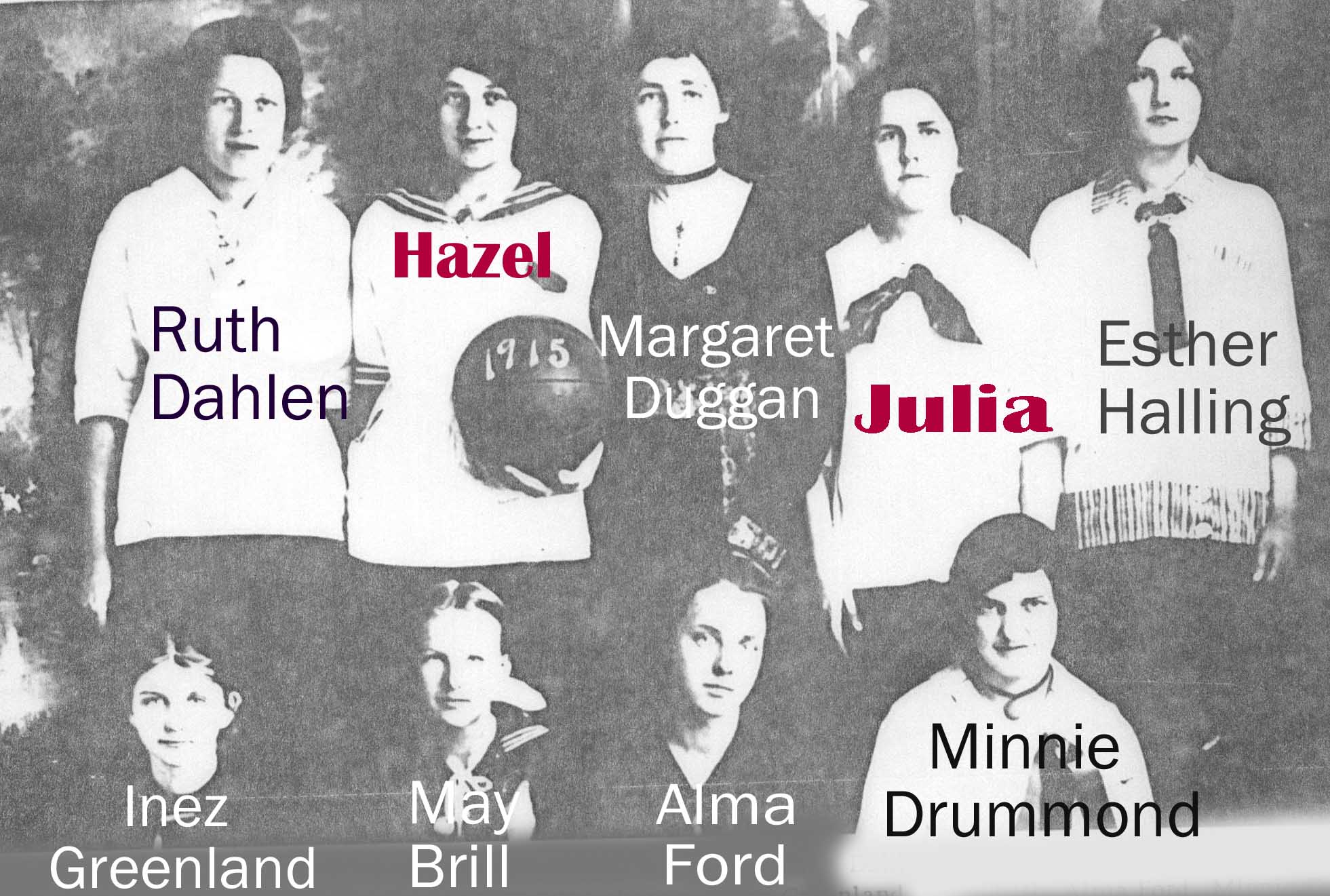 From the book, Griggs County History 1879-1976
by The Griggs County Heritage Book Committee.
Rudolph Helland, Edward Johnson, Nora Mohberg, E. Hamlin Ellefson.
1976 Taylor Publishing Company, Dallas, Texas
All rights reserved and copyright transferred
to the Griggs County Historical Society.

Copyright 1998-2013 Hans O. Alm Family
All Rights Reserved