Hans and Anne moved to Binford in 1905. It was a new town, and there were no houses to rent, so they lived in and managed the West hotel. This meant long days for Anne. She made meals, cleaned rooms, and often handled the front desk. She had small children who needed her attention as well. In 1906 the family ho

me was moved from McHenry to Binford, and the family settled in on a large lot at the edge of town. Their children remember that after finishing her work at the hotel, Anne w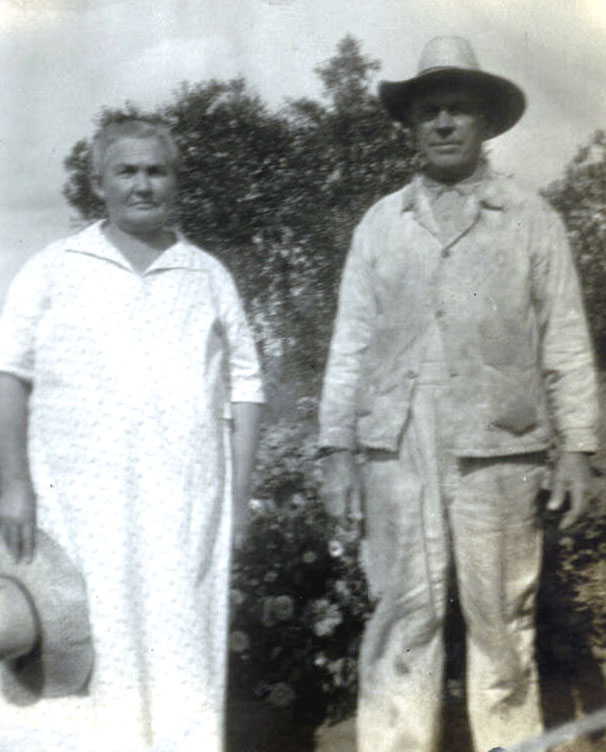 ould return home and could usually be found, still up at midnight, mending socks while bread rose or cakes were baking in the oven.

Hans also found work as a painter and paperhanger. He worked on most of the homes in Binford. The reality was, however, that once they were built, most of the people in and around Binford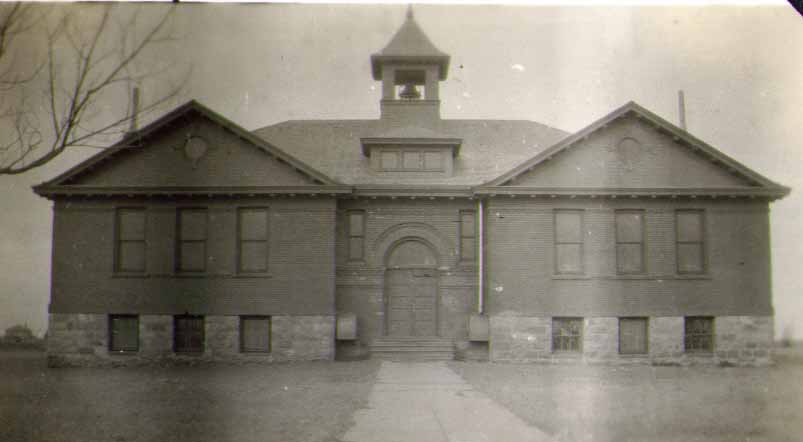 handled 'interior maintenance' themselves. The hotel was lost in a fire, and to make ends meet he accepted a position as the janitor at the school, a job he held until the year before he died. Although his children were somewhat intimidated by his stern demeanor, he was interested and proud of each of their accomplishments and loved them dearly. He had a good singing voice and played the violin. He allowed no drink in his house (perhaps because of his father's problems with alcohol) and was an ardent Norwegian Lutheran.

Hans and Anne would start their mornings early, chatting quietly in Norwegian in the kitchen before their children awoke. All of their children began their lives speaking Norwegian as their primary language. It wasn't until they went to school that they learned the fine art of speaking English! Hans read both the Norwegian language paper (The Decorah Posten) and the local English language paper each night.

After the hotel fire, Anne busied herself caring for her growing family, her husband and her home. Anne's quilts are exquisite, her crocheting absolute perfection. She tended a large vegetable garden and spent much of the summer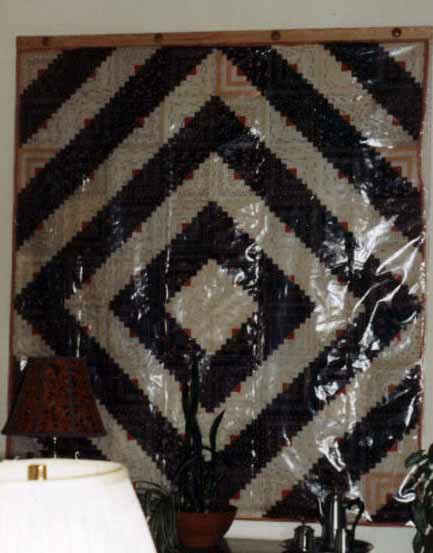 ca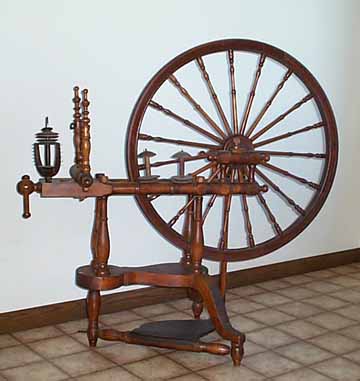 nning the produce to feed her family. Anne found the time to maintain beautiful flower gardens. For many years the family had its own cow to provide dairy products. With so many mouths to feed, Anne learned to stretch every dime of Hans' income.
Her children remember their mother using her spinning wheel to "recycle" socks, sweaters, and other worn garments into yarn she used to mend or create new items. Ruby tells the story of how her oldest brother Iver's worn out sweater became Helen's scarf and hat, finally (she thought) "reincarnated" as a pair of Ruby's slippers. Many years later, she recognized some of that same yarn in a set of "everyday" potholders her mother had made while visiting her sister Julia!
Hans and Anne were joined in the family home by her daughter Helen and son-in-law Manfred Knapp upon their return from Montana in 1930. Hans had been made an invalid by a serious heart condition. Hans died at home in 1931.

For a time the house was rented and Monnie, Helen, and Anne lived in an upstairs apartment in Oscar's home in Binford. Anne paid regular and lengthy visits to her daughter Julia's home outside Horace, ND. Eventually the Alm home was moved across town to a lot just down the street from Oscar's. There Anne lived out her days, under the watchful eye and tender care of her daughter Helen. Anne died at home in 1957.
Hans Alm Family from "Griggs County History 1879-1976"