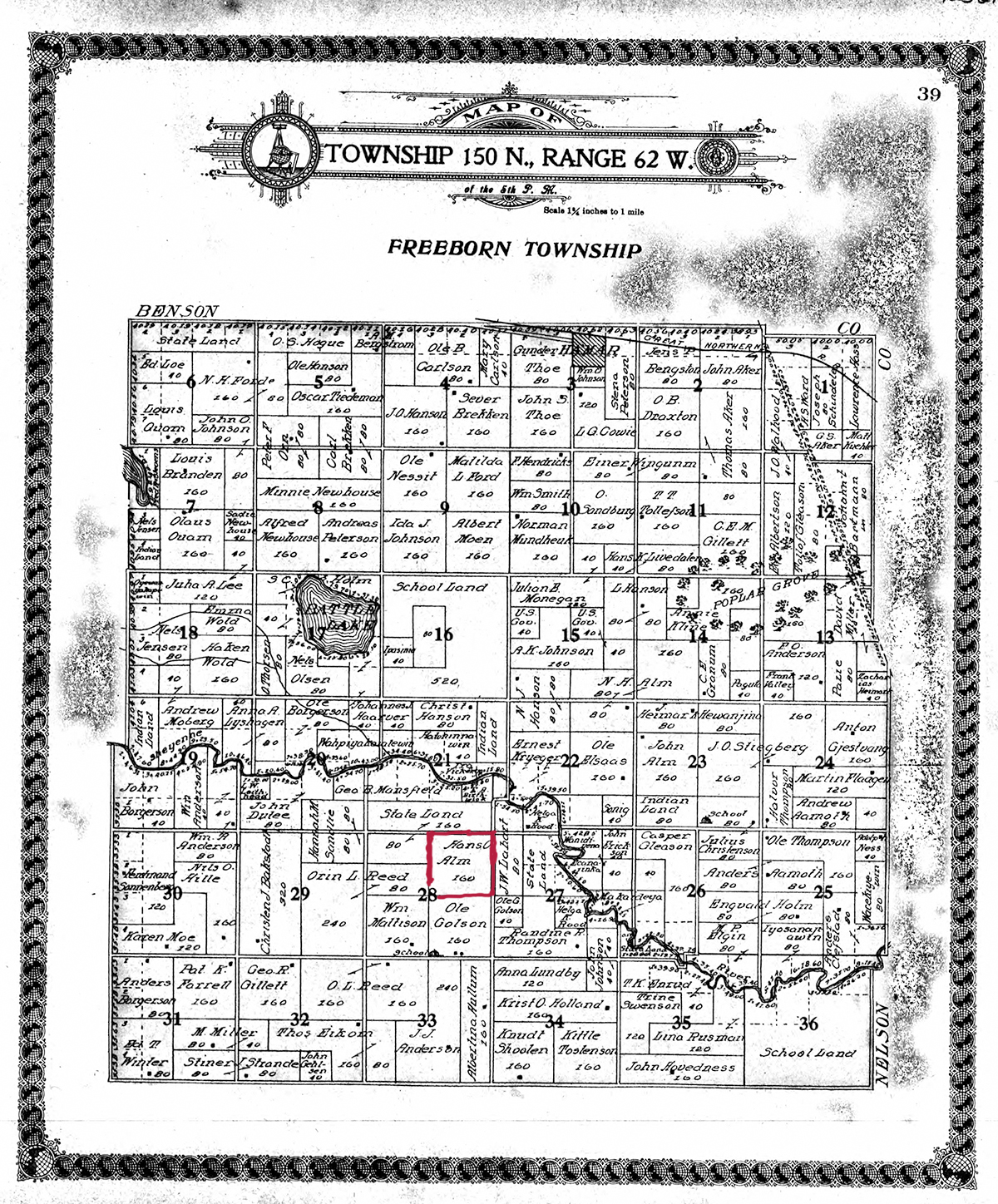 Hans and his family left Minnesota in about 1903. Anne's brother Andrew (Anders) bought a farm north of McHenry in Eddy Township/Eddy County, and Hans 160 acres in Freeborn Township/Eddy County.
The map of Freeborn township shows Hans' holdings in section 28. Click on it for a larger image in a new window.
CLICK HERE for Andrew Kanten Land Patent Information
on the US Bureau of Land Management website
The Hans Alms and Andrew Kantens were double cousins.

Hans was a painter, not a farmer. There was a severe drought that forced Andrew to plan a move to Saskatchewan, Canada. Andrew sold his land in Eddy Township. Hans wanted no part of leaving the United States. In 1905, the family moved to Binford.