Ole's Civil War Pension Record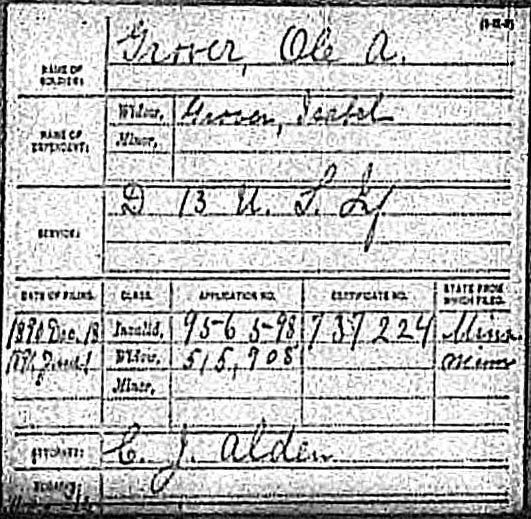 Ole served in Tennessee, Missouri, Colorado,Montana, and the Dakotas.
While in Nashville he developed chronic diarrhea and
this condition continued and worsened through the course of the rest of his life.
This may be why he chose not to join his brother in Clay County.
Selected Pages from Ole's pension file
Copyright 1998-2013 Tarje Grover Family