Pictures to Ponder...

If you can help identify these pictures please
e-mail the website!

Mystery Gallery
Click Here to look at a gallery of unidentified old photos ...
If you know who any of these folks are, please email!

Who are these people??
This picture was taken at the home of Carl and Evelyn (Grover) Hegland (Christian Grover's). As you can see, it was dated 1933. Some of the people in the picture are recognizable and others look familiar.
If you can identify anyone in the picture (see numbering below) or the occasion on which it was taken, please e-mail!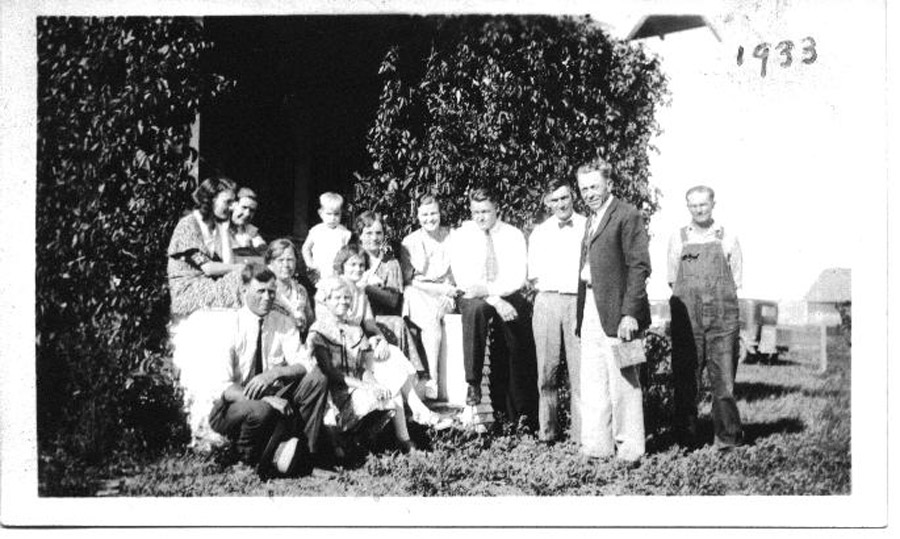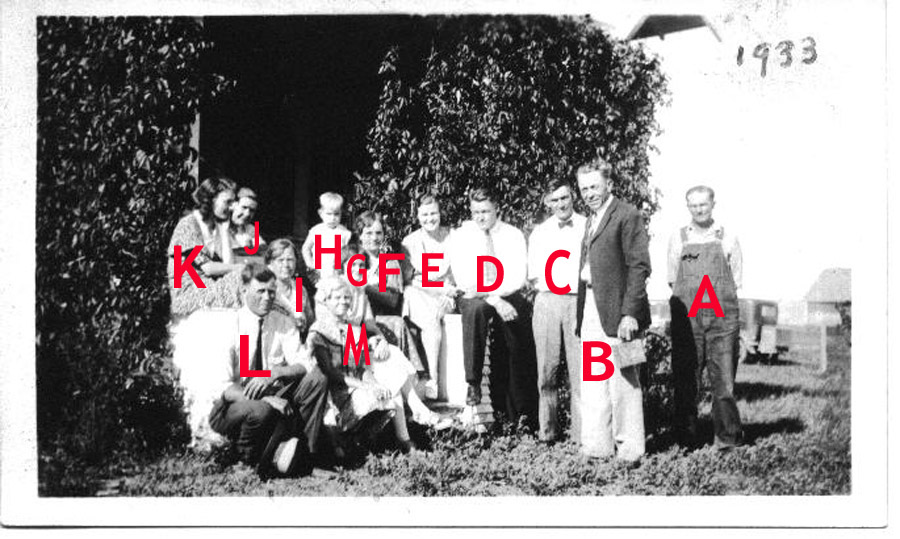 A)
H) Burton Grover
B) Carl Hegland
I)
C) Gerald Grover
J)
D) Obert Grover
K) Wanda Grover?
E) Mable Grover
L)
F)
M)
G) Evelyn (Grover) Hegland

Copyright 1998-2017 Tarje Grover Family