The Aamli Farm
The Aamli farm was Mikkel Mandt's home in the later years of his life. The current owners are not family members, but are commited to preserving the home and buildings in as close to their original condition as possible.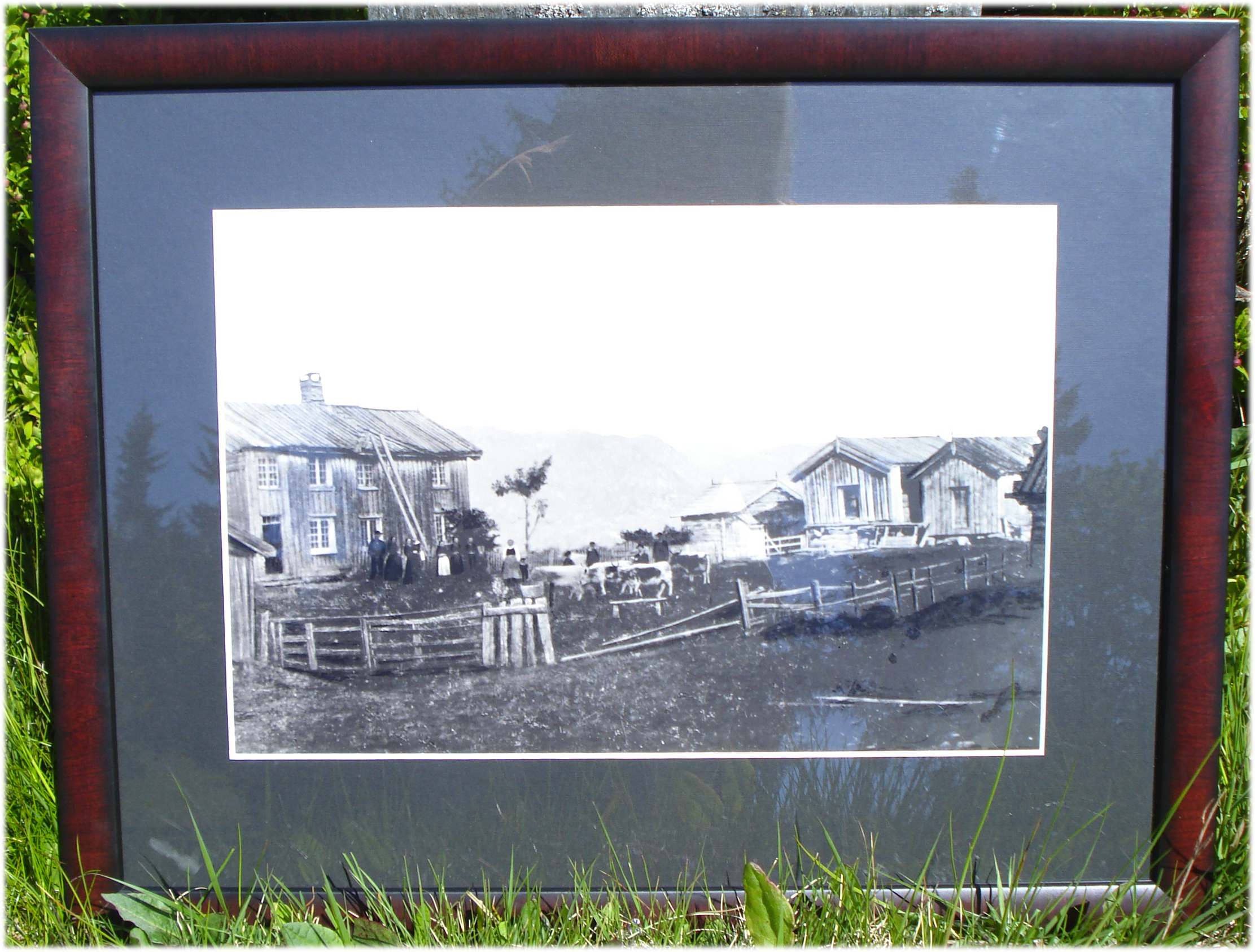 This photo shows the Petter Mandt farm in the early 1800s.
The current owners use it as a guide to its preservation.