Durward John Hegland 1921-1994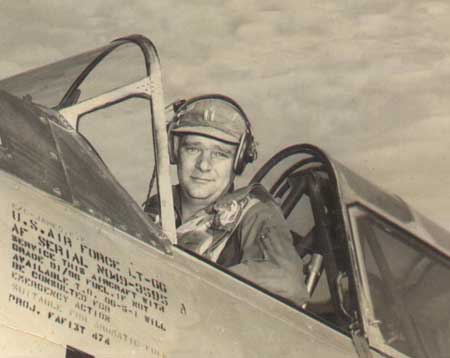 "Butch" or "D.J." Hegland was born August 4, 1921 in McIntosh, Minnesota. He graduated MSTC High School and went on to attended Moorhead State Teacher's College, where he played football.
He left college during WWII and began a flying career in which he would pilot over 30 aircraft and that would ultimately span five decades. He served initially as a civilian contracted flight instructor for the Army and Navy before obtaining a commission in the Army Air Corps, where he continued to fly as a pilot. Following WWII, he continued his flying with the North Dakota Air National Guard, and later with the US Air Force, ultimately retiring as a Lieutenant Colonel. He flew 100 combat missions in Korea, and in excess of 100 missions in Vietnam. Among his numerous military decorations, he was awarded two Distinguished Flying Crosses for superior aerial actions in combat in Korea and later again, in Vietnam.
Following his retirement from the USAF in 1970, Butch returned to Fargo where he entered the outdoor advertising business with his brother Les, and his father, Tony. They continued to own and operate Hegland Sign Company, in Moorhead until the early 1980's when it was sold. He continued his flying into the mid-1980's as a seasonal crop duster for Walkenshaw Spraying.
Butch died in 1994 following a battle with cancer. He is buried in the North Dakota Veteran's Cemetery in Mandan, ND.