Muskego Days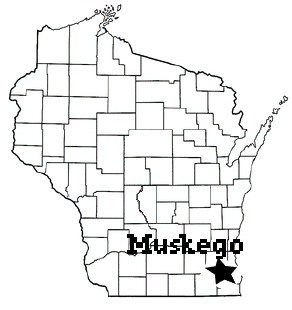 When Gunder and his family arrived in America, they settled in the Muskego Settlement in Wisconsin. It was the second Norwegian settlement in the Midwest (the first was the Fox River Settlement in Illinois), and the third in the US (the Sloopers settled at Kendall, New York, in 1825).
The early days of the Muskego Settlement were particularly difficult. Swamp fever, ague, and malaria took many lives. The settlement was afflicted by cholera at least twice, in 1849 and 1851. In 1850, Gunder moved his family to Washington Prairie in Iowa.

Muskego boasted the first Norwegian Lutheran Church in America, and the original church building is now part of the Luther Seminary Campus in St. Paul, Minnesota. It was built by its members in 1844. We can confidently assume that Gunder and his sons were part of the effort; first helping to cut, clean and transport 200 trees to the church site on Even Heg's farm, and then constructing the building. Kari and her daughter no doubt took their turn at collecting the moss that was used for chinking. Because the entire Gundersen family assisted in the construction of the church, a visit to this venerable old building has special meaning.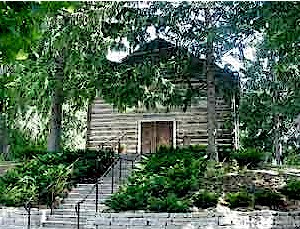 Anyone interested in visiting the church can stop by/contact the Information Desk in the Seminary's Olson Campus Center. Upon request, you can tour the building during their regular business hours. The church is also available for special events (weddings, baptisms, etc.).
According to the booklet "One Hundredth Anniversary, Old Muskego Church, Waterford WI, September 5-13 1943," Bjorn and his brother Engebret were part of Muskego's first confirmation class on April 14, 1844. Pioneer pastor Claus Clausen officiated. The class had the special honor of being the first Norwegian-Americans to be confirmed by an ordained minister of the Norwegian Lutheran Church.