Clay County MN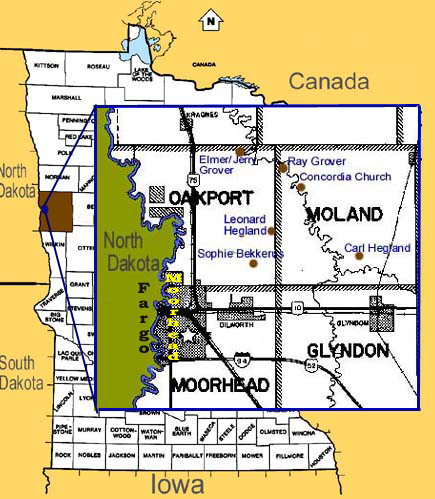 - Ted and Sophie Bekkerus and their children moved into Moorhead in the 1930's.
- Elmer and Allette Grover and their family lived close to Sophie for many years; the home shown on the map is the farm where the family has resided since a few years before Allette died in 1943.
- Tony's business, Hegland Sign Company, was located at the north edge of Moorhead.
- Leonard worked and finally purchased his farm from his parents' estate.