Houston County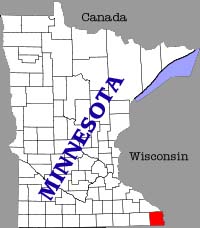 Lina grew up in Yucatan township.

Sissel's father Amund farmed
in Sheldon township.



The

Stone Church, is located on the line between Sheldon and Houston townships (the township line goes up the center aisle!).


Lina's family attended the Rushford church. Rushford is just across the county line from Yucatan in Fillmore County.