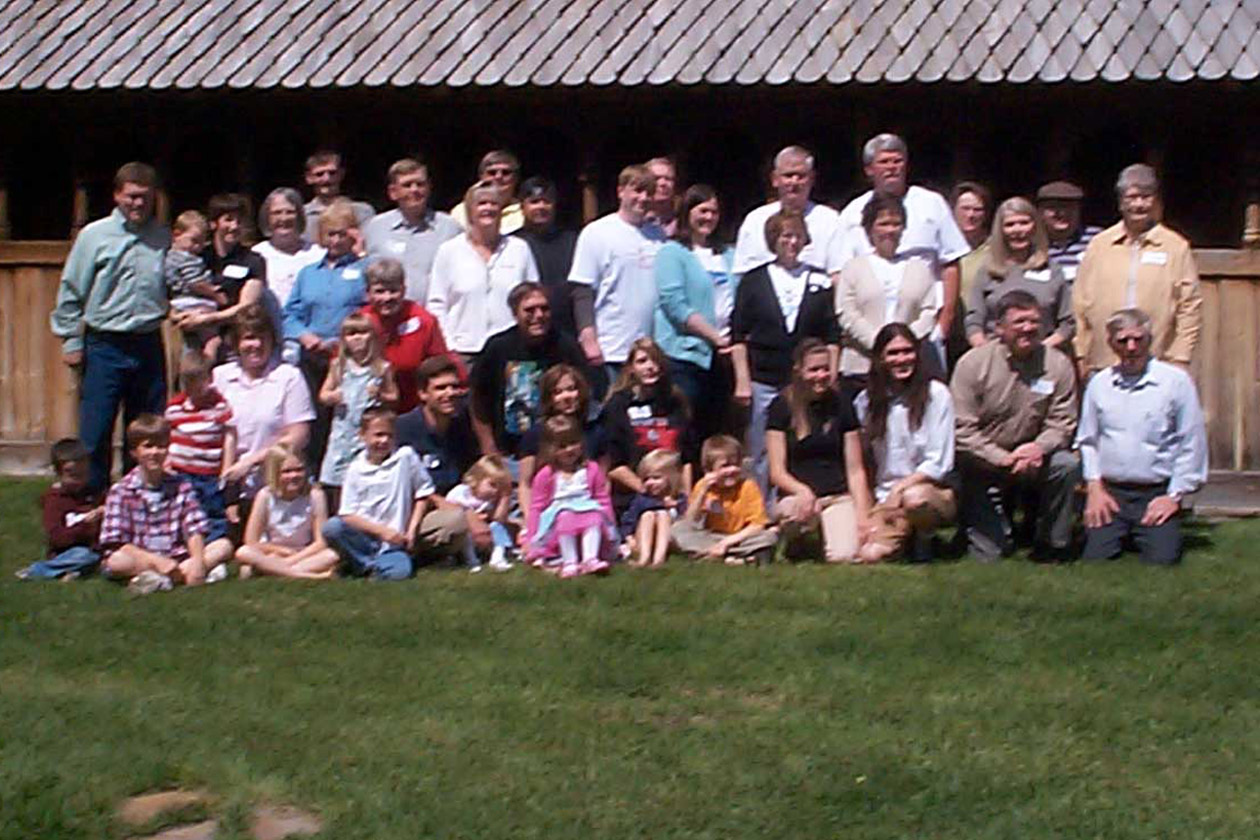 Four generations of Heglands from all parts of the country arrived in Moorhead MN for a family reunion on Memorial Day Week-end 2007. The reason for the gathering was to remember an uncle who died in World War I and is buried in France.
For those already in town, an informal gathering was held on Saturday evening, May 26th at the Travelodge in Moorhead. It was a chance for folks to get to know each other, pick up a t-shirt, eat a few meatballs and have a good time!
On Sunday, the Hjemkomst Center in Moorhead provided the venue for a great lunch and good company. Check out the family slideshow.
Monday morning, family members gathered at Concordia Lutheran Cemetery a few miles outside of Moorhead to dedicate a memorial in memory of Bernhard Hegland.
What better way to spend a week-end than hanging with the Heglands!