From the Telesoga
All of the Heglands belonged to Telelaget, an organization of immigrants from Telemark and their descendants. This brief biography (with some inaccuracies) was printed in the 1915 issue in an article that talked about the Telers who settled on Highland Prairie in Fillmore County (translated from the original Norwegian):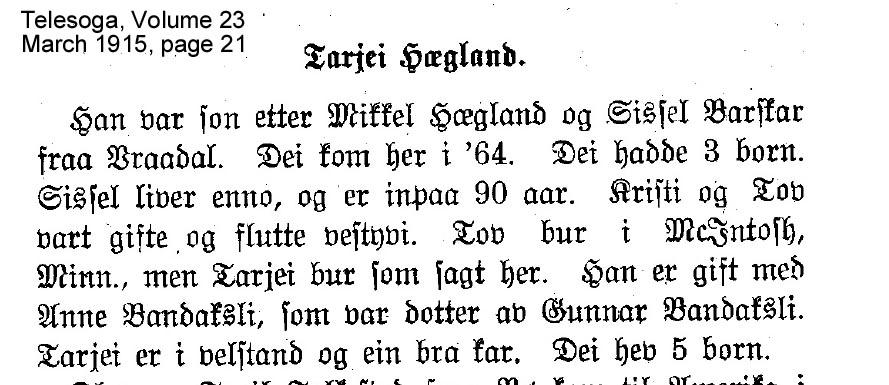 Tarjei Hægland
He is the son of Mikkel Hegland and Sissel Barskar from Vraadal. They came here in 1864. They had 3 children. Sissel is still alive and 90 years old. Kristi and Thor married and moved west. Thor lives in McIntosh, Minn., while Tarjei remains here (
Fillmore County
).
He married Anne Bandaksli, who is the daughter of Gunnar Bandaksli. He is prosperous and a good man. They have 5 children.
Larger image