Alm Family Website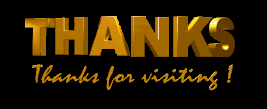 A special Thank You! to all of the Alm Cousins
who have provided pictures, stories
and information found on this site!

Thanks to Muriel, Jody, Shirley, Tyler, Shaun and Waunita,
from the families of descendants of Anne and Hans' siblings,
for their time, pictures, and information about
our extended family and its ancestors!

Thanks Mom!
The premiere family stuff saver of all time!!!
Without your piles of pictures and newspaper clippings
I couldn't have dreamed of doing this!

Take Our Poll -- Leave A Comment!

The Alm Site is listed in a number of directories and web rings.
If you're interested in more Norwegian/genealogical surfing,

This website is maintained by A Sladky of Minnesota

Search Engine Optimization and SEO Tools

Copyright 1998-2013 Hans O. Alm Family
All Rights Reserved