George Hegland 1900-1975
George Carlton Hegland was born November 9, 1900. In the old Norwegian tradition, he was named after an older brother who died earlier that year. He was baptized at Poplar River Church in rural Fosston MN.
He grew up on his father's farms in Brandsvold and Lessor township. After high school he attended business c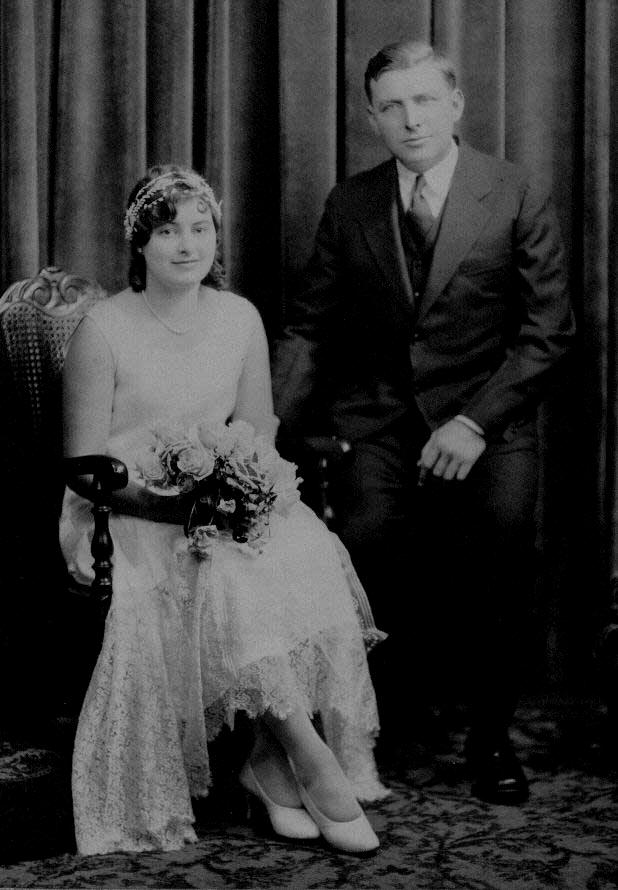 ollege in Fargo ND. He worked in a number of banks in North Dakota before being hired by the Reconstruction Finance Corporation, an agency created by Herbert Hoover that was revamped by FDR. It played a major role in the "New Deal," loaning money to banks and businesses during the Depression. After many years of work in North Dakota, George was transferred to Minneapolis.
In 1954, George and his family moved back to McIntosh. He would work for the First National Bank in McIntosh until he retired in 1967. He was active in community and church affairs and served as town treasurer for many years.
He married Ellen Johnson on August 2, 1930. They had two children.
George died April 19, 1975 and is buried with his wife in the New Sweden Cemetery, rural McIntosh.