Kristi Hegland Gilbertson 1851-1938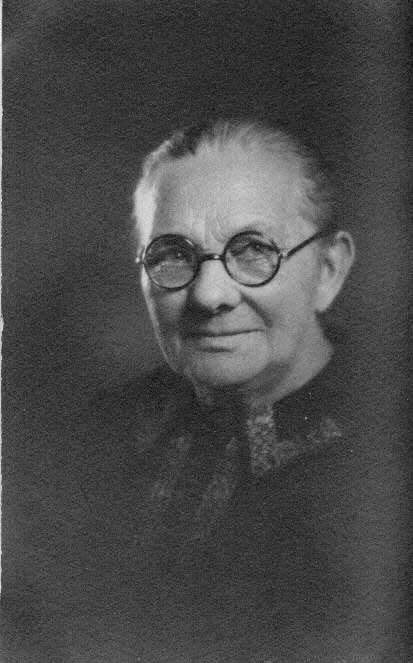 Kristi Mikkelsdtr Hegland was born on the Gastjønn farm in Kviteseid, Telemark, Norway on September 29, 1851. She was the eldest child of Mikkel and Sissel Hegland and named after Mikkel's mother, Kristi Lonnegard. Kristi Hegland was baptized at Kviteseid Church in Telemark on October 19, 1851.
She came to America with her parents and brothers in 1861. She worked as a hired girl in her teens and early twenties, and met Gilbert T. Gilbertson (who came to America with his family in 1854) while she was working on his father's farm in Iowa. They were married there.
Gilbert, Kristi, and their son Theodore, born in 1881, moved to Barnes County ND in 1882. They lived the first year in the Carl Jensen log cabin - one room, two windows, dirt floor! They purchased their home on the East Prairie in 1883. Their sons Selmer (1887), Martin (1889), and Alfred (1892) were born there.
Gilbert died in 1894, leaving Kristi with four young sons to raise. With undaunted spirit she took on the task. "Bestemor Gilbertson" (bestemor is the Norwegian word for grandmother) was a truly remarkable woman, whose philosophy was hard work, cleanliness, honesty, and a strong faith in God.
She was the much loved "Auntie Gilbertson" to her brother Thor's oldest daughters. His sons Tony and George in particular were regular visitors at her home in the Sheyenne River Valley.
Kristi died on May 12, 1938 at the age of 86. She and her husband Gilbert are buried in Waldheim Lutheran Church Cemetery, rural Kathryn, ND.