Kristi's Baptism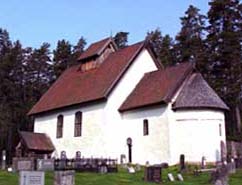 Kristi was baptized at Kviteseid Church in Telemark on October 19, 1851.
Kristi's Baptism
From the Digitalarkivet
Scanned Churchbooks
Kvitesied Ministrialbok 1773-1786
Page 182 1851 #74
View image
Born September 28, 1851
Baptized October 19, 1851
KRISTI
Parents: Michel Tarjesen and Sissel Omundsdtr Hegland (married)
Witnesses: A? Hegland, Gunder Aarevigen?, ? N?, Gro Aarevigen? and Hæge Hegland
Handwriting in the original record is difficult to read and transcription is strictly a "best guess" .... your guess may be much better than mine!