Thor Mikkel Hegland 1858-1941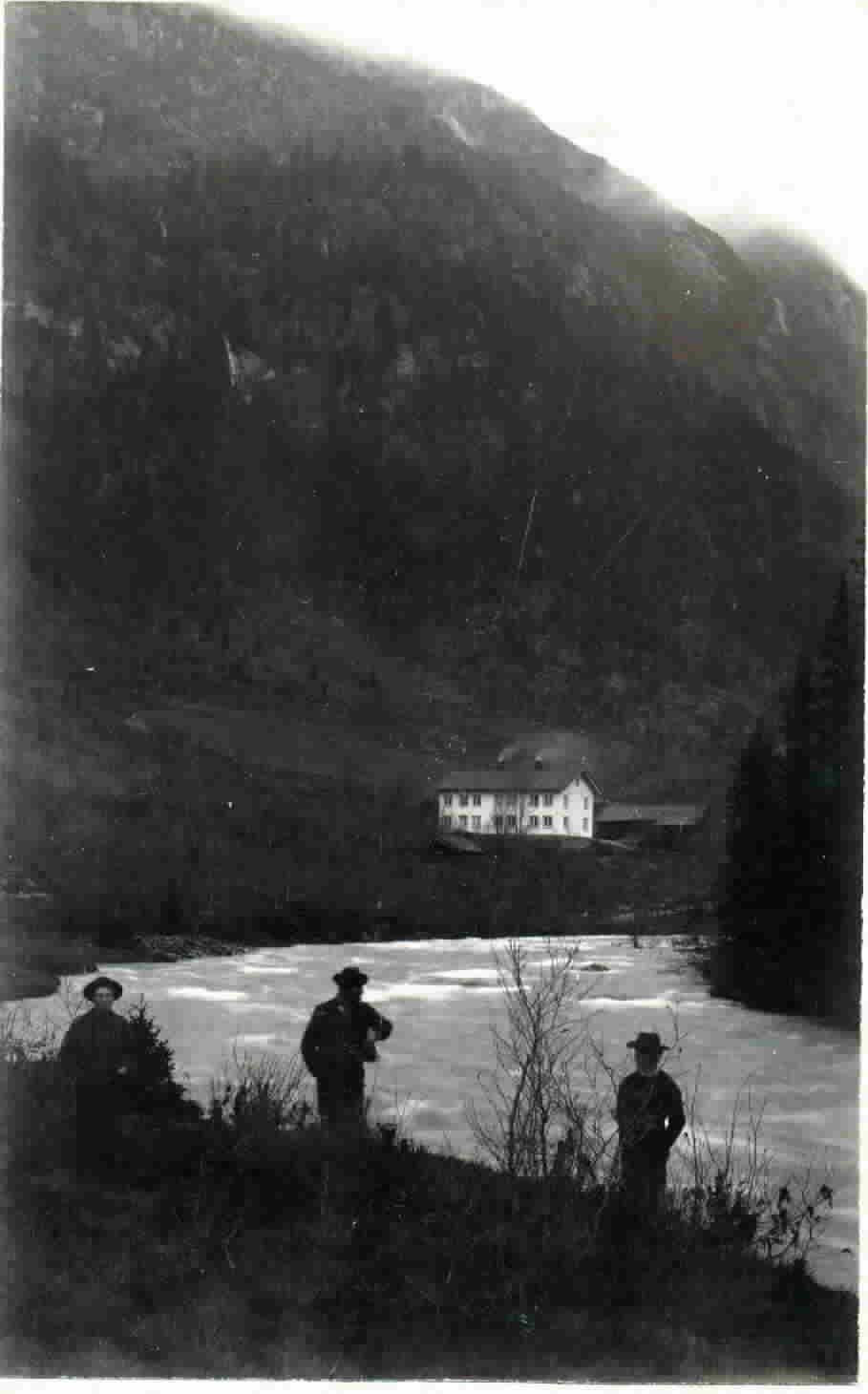 Thor Mikkel Hegland was born on the Gastjonn farm on October 14, 1858. He was baptized in Kviteseid Kirke in Telemark on October 30, 1858. His older brother had been named for his paternal grandfather. Norwegian tradition should have dictated he be named after his maternal grandfather, Amund Thorsen. Instead, it appears he may have been named for Sissel's brother Thor, who died as a toddler (Sissel's brother Thor was named for paternal grandfather, Thor Amundson).
Thor immigrated to the United States with his parents, Mikkel Gastjonn Hegland and Sissel Anundsdatter Barskor, brother Torger and sister Kristi in 1861. His father Mikkel died in Fillmore County, Minnesota in 1868 and was buried at Highland Prairie Lutheran Church Cemetery.
Thor was confirmed as a member of the same congregation in Fillmore County MN on December 7, 1873. Thor worked for his brother and took care of their mother for a number of years in Fillmore County in southern Minnesota. When Thor was in his early 20's, he moved to North Dakota and worked for relatives there. He became a naturalized American citizen in Grand Forks County, North Dakota, on June 13, 1882.
The 1885 Dakota Territorial Census shows Thor's residence as Rolette County, and he filed a land patent for acreage there in 1893. Thor returned to Fillmore county to marry Gunil Bjornson in 1887. They farmed outside the village of Overly in Rolette County, North Dakota and had 6 children. Their oldest daughter, Sophie, remembered living in a "soddie" and talked often and with great affection about the Turtle Mountains of her youth. Thor and Gunil were early members of the Willow Creek Congregation where their children were baptized. Gunil died September 19, 1897.
With so many young children to care for, Thor remarried quickly. Lina Katherine Berge had come from Houston County in southeastern Minnesota to help the household as Gunil prepared for Carl's birth in 1896. She became Thor's wife on May 26, 1898. Thor and Lina moved to Polk County, Minnesota, settling first outside Fosston. They were members of Poplar River Church there. In 1914 they purchased acreage in Lessor Township north of McIntosh MN. The family lived in McIntosh while Thor built their home on the farm. Thor and Lina added 7 more children to the family.
Thor died at his daughter Sophie's home in Clay County, Minnesota on October 20, 1941. He was 83 years of age. He was buried at Trinity Lutheran Church Cemetery, rural McIntosh MN.
ANCESTRAL HOME?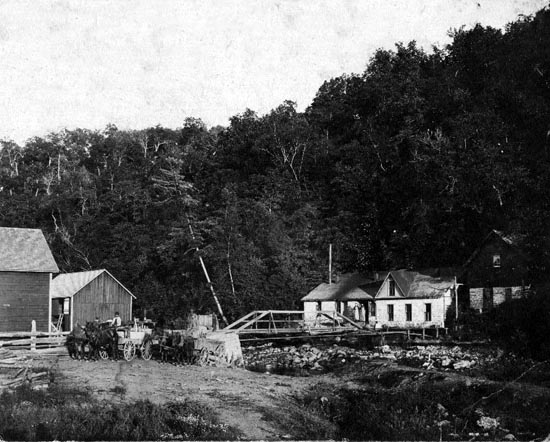 On the back of this photo from the family trunk, the date 1850 and "Ruandal Telemark" are written in pencil. Could this be an ancestral home of the Hegland clan at Gastjønn, Hageland, or one of the Mandt farms? If you can offer any insight, please email!