Places that played an important role in Gilbertson family history
The Gilbertsons' Neighborhood
Jensen Cabin Larger Image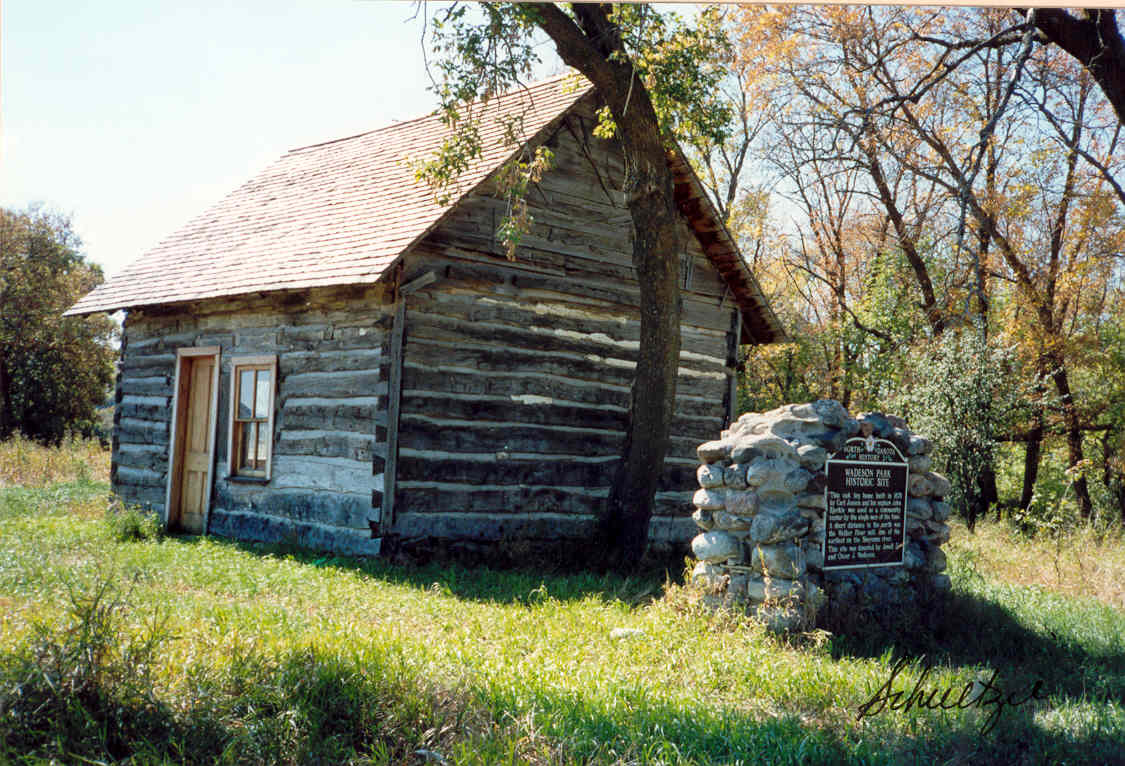 The Gilbertsons were just one of the families that began their Sheyenne Valley lives sheltered in the Jensen Cabin, also known as Wadeson's Cabin.

This hand hewn oak log cabin was built in 1878 by Carl Jensen and his nephew John Bjerke, early settlers in the area. Along with providing a temporary home for a number of families who came to Barnes County, it has also served as a community hall, country store, and an ice house. It is now a state landmark.


East Edge ND
Larger Image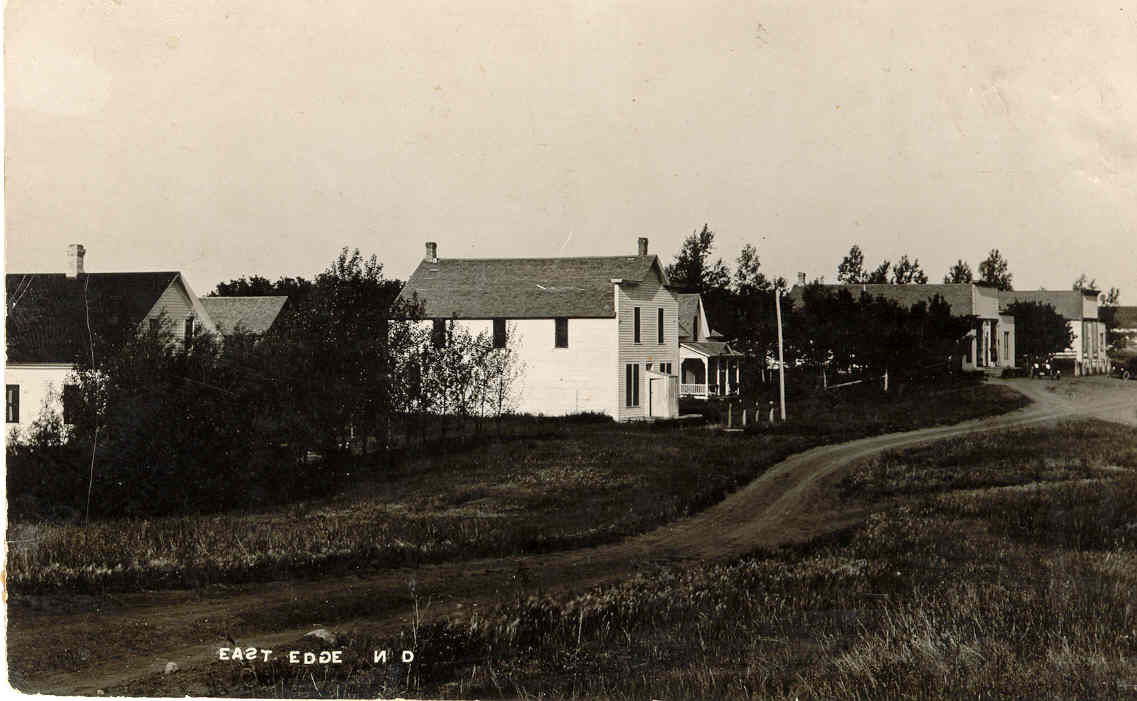 The tiny of community of East Edge ND is gone now, with just a tree claim marking where the village used to be. It was barely a mile from the Gilbertson farm, and provided rail service that brought Hegland cousins from southern Minnesota and Fargo-Moorhead to visit their Auntie Gilbertson.