Harold Bekkerus
(

1918-1991

)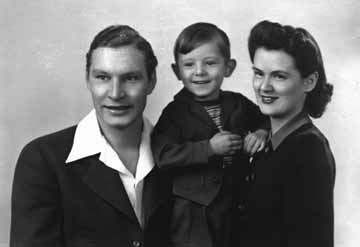 Harold Bekkerus was born on February 20, 1918 on his parents' farm outside Glyndon MN. He grew up on the farm, and at the age of 13 he had quite an experience during the tornado that struck Clay County in 1931:
He, with Robert Johnk were driving along the grade between Wm. Sprung and Halvor Tweten homestead where Flemming then lived. The boys were sucked out of their car and dragged along the graveled highway so their clothes were shredded and their bodies bruised and whipped with dirt. They noticed their car rolling over along the ditch and it was found later to have rolled over seven times. They were able at last to get up and walk to Flemmings place which was just a mile south of the church which was completely wrecked, blown to bits and scattered far and wide, leaving only the cement basement.
For more about the tornado, or to request a a copy of their July/August 1997 Newsletter
contact the Clay County Historical Society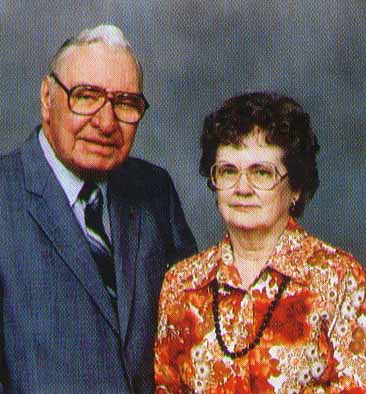 Harold went on to graduate from the Moorhead State Teacher's College High School. He married Jane Preston in 1938 and they had one son, Theodore (Ted).
Harold worked for the Boy Scouts prior to World War II. He served in the Marines in the Pacific theatre. After the war, he worked in sales until his retirement in 1997.
After retiring, he and his wife lived on Big Cormorant Lake for a number of years before returning to Moorhead.
Harold died May 10, 1991 and was buried in the Concordia Lutheran Church Cemetery, rural Glyndon.