Veteran's Memorial in Concordia Cemetery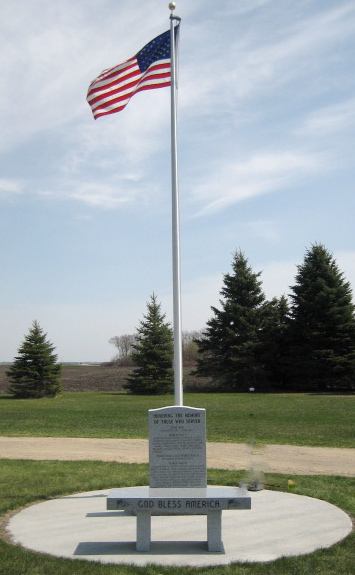 Concordia Cemetery Association dedicated a memorial to the veterans buried in the cemetery on Memorial Day, 2008.
The memorial is made up of a flagpole, memorial listing the names of all veterans buried in the cemetery, and a bench.
The Ray Grover Estate and Pearl Grover donated the granite bench in memory of the Grover and Hegland Families. The Hegland family made a separate donation in memory of Bernhard Hegland and his nephews Harold Bekkerus and Gerald Grover. It was used for purchasing stands and flowers to enhance the memorial.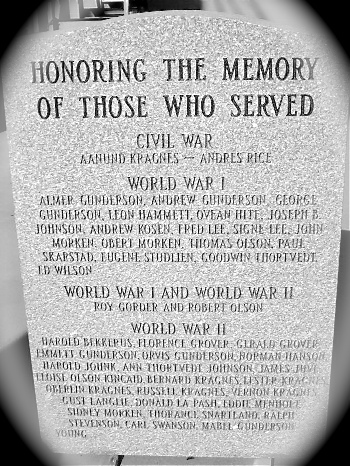 The Memorial lists veterans from the Civil War through Vietnam. Larger image
Listed in alphabetical order, Sophie's son Harold Bekkerus is the first name from World War II, and Allette's son Gerald Grover is the third name in that section.
Although Bernhard has a memorial stone in the graveyard, he is actually buried in France, so his name is not included on the memorial stone. He is, however, listed in the Memorial Day Service programs as one of the "Sons of Concordia" and is honored as part of the annual Service of Remembrance.