Theodore "Ted" Bekkerus
(

1939-2016

)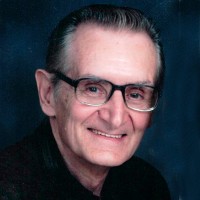 Theodore "Ted" Bekkerus was born in Fargo ND on March 12, 1939. He grew up with his parents as an only child in Moorhead MN. They moved around the United States periodically due to his father's job with the Boy Scouts of America. As a child, he enjoyed playing outside and playing with toy trucks. Eye problems forced him to drop out of Moorhead High during his senior year. After a corneal transplant at the Mayo Clinic, he finished high school and received his diploma.
He married Judith Eggers in 1961 and the couple moved to Minneapolis. Together they had three daughters. The family lived in Hopkins MN for many years. They enjoyed being outside, sledding, and family vacations at the lake.
Ted worked as a warehouseman at Red Owl, Gamble-Skogmo, and the Ford Motor Parts Depot. He retired in 2005 after experiencing a heart attack. Shortly after retiring he moved back to Moorhead to take care of his mother Jane. He lived in Moorhead until April 2016 when he became ill. He then moved back to the Twin Cities to be closer to his family.
Ted died on November 17, 2016, at Park Health and Rehab Center in St. Louis Park MN.
Ted really appreciated automobiles, good music (especially classic rock) movies and sweets (flavored Tootsie Rolls and Mentos). He liked reading and studying devotionals. He also kept a journal. He loved spending time with his family - family gatherings, driving the grandkids around on the Gator, going to the movies with his grandkids and sneaking in candy, driving the go-cart, feeding and watching the horses on the farm, sitting on the patio and enjoying a bonfire.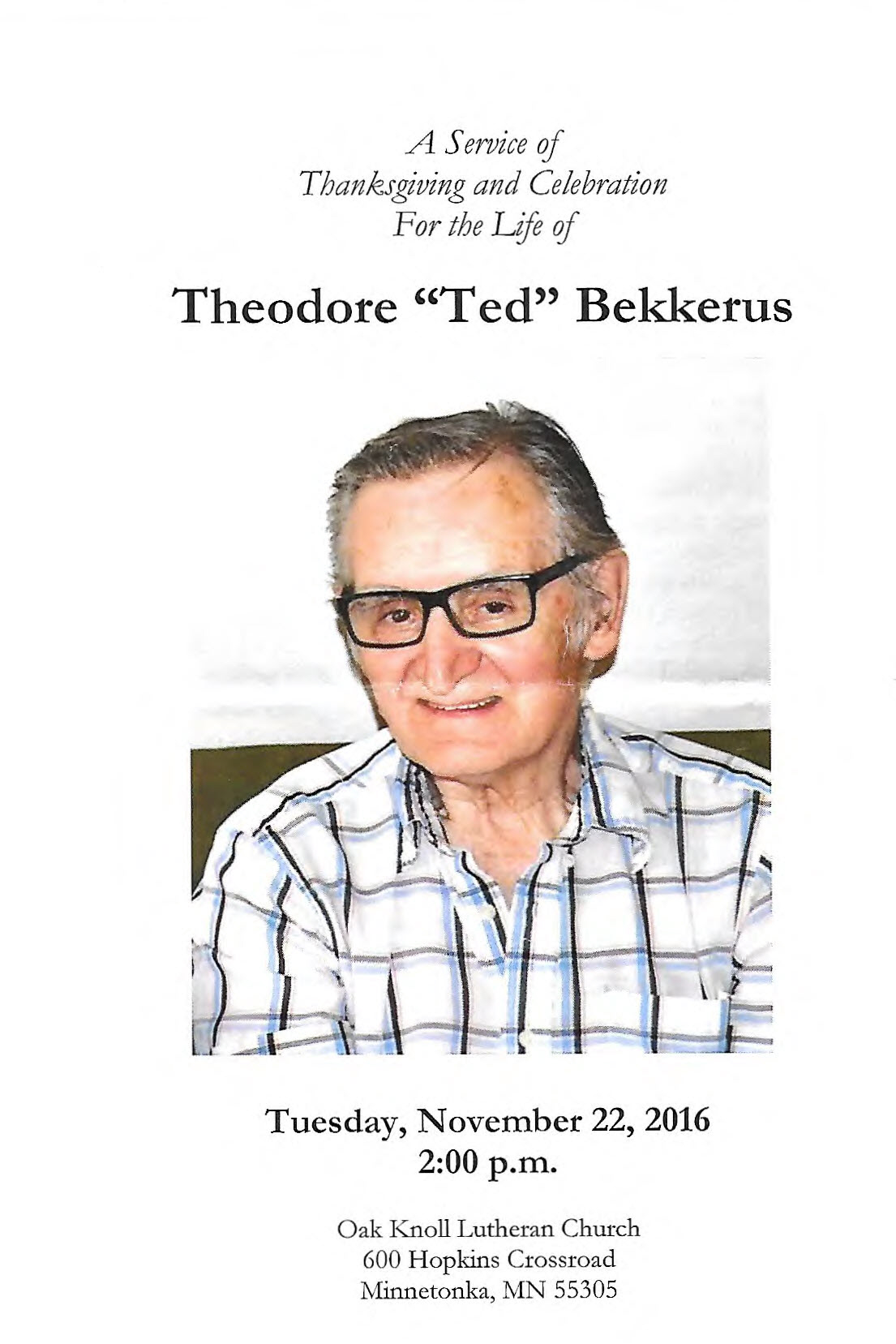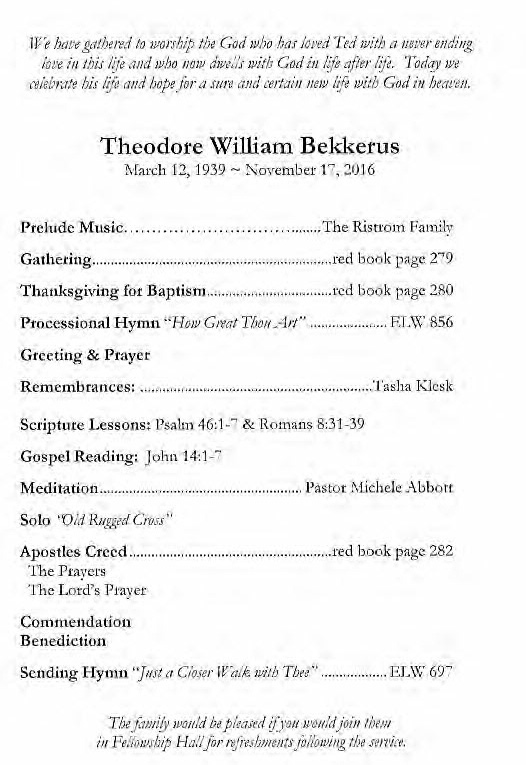 Click for complete program (pdf)