Jerry's Memorial Folder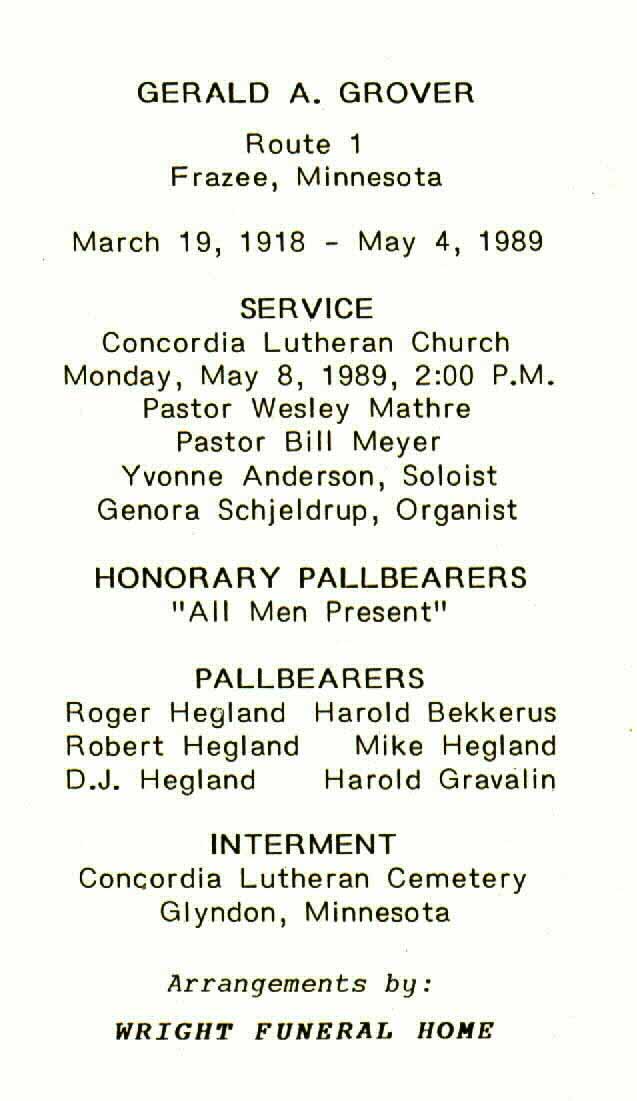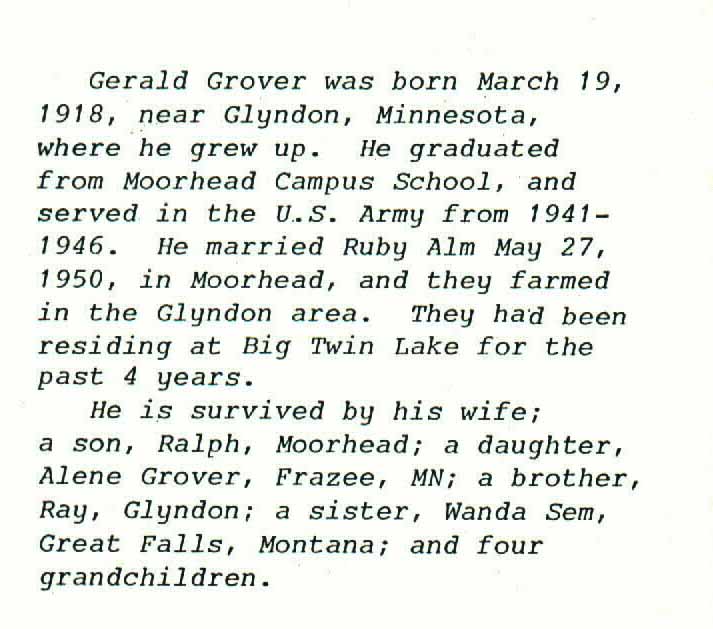 Gerald Grover was born March 19, 1918 near Glyndon, Minnesota, where he grew up. He graduated from Moorhead Campus School and served in the US Army from 1941-1946. He married Ruby Alm May 27, 1950 in Moorhead and they farmed in the Glyndon area. They had been residing at Big Twin Lake for the past 4 years.
He is survived by his wife; a son, Ralph, Moorhead; a daughter, Alene (Anne)Grover, Frazee MN; a brother, Ray, Glyndon; a sister, Wanda Sem, Great Falls, Montana; and four grandchildren.

ND Dept of Health

- Death Record

Name (Last, First Middle)
Date of Death
County of Death
Gender
Age
Date of Birth
State of Residence
GROVER, GERALD A

05/04/1989

Cass
MALE
71

03/19/1918

Minnesota
GROVER, RUBY M

03/03/2002

Cass
FEMALE
88

03/05/1913

Minnesota